Spiced Rum Hot Chocolate
Rum Cocktail Recipe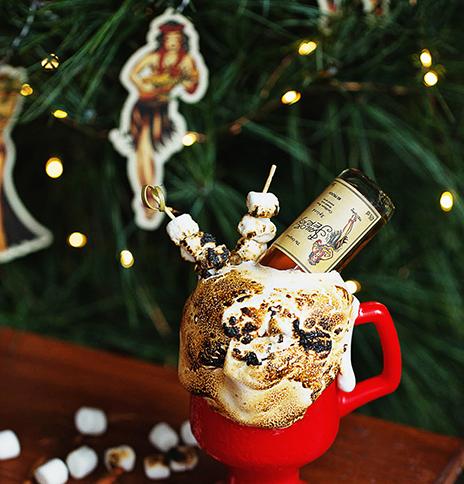 How To Make
Heat the milk and then gradually mix with the hot chocolate powder until you've got a smooth rich hot chocolate.
Add the Sailor Jerry Spiced Rum and the pinch of salt and stir.
Serve in a tall mug and garnish with chocolate powder and marshmallows.
Add a bit of a kick with chilli flakes if you are feeling whole assed!