Cranberry Daiquiri
Rum Cocktail Recipe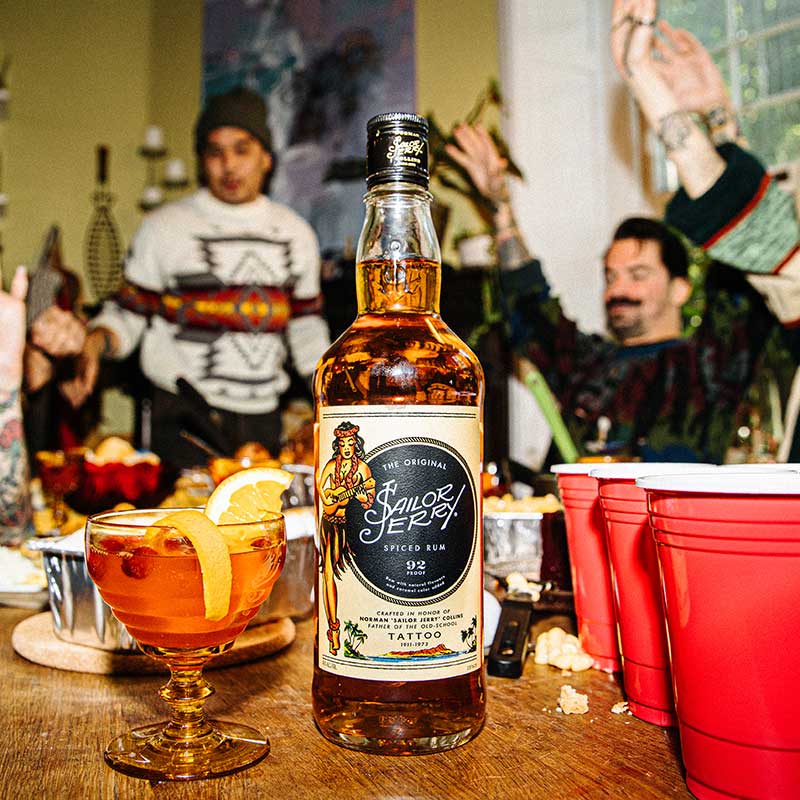 How To Make
In a small saucepan, heat water and sugar together; add orange zest and a cinnamon stick. Heat sugar mixture on medium until sugar dissolves and mixture begins to thicken. Remove from heat and let cool.
Combine Sailor Jerry Spiced Rum, juice, water and simple syrup in a pitcher and refrigerate for at least 1 hour or until ready to serve.
Dip the rims of your glasses in water, then in sugar before serving the cocktails. Garnish each with fresh cranberries and a cinnamon stick.