Savage Pumpkin Shake
Rum Cocktail Recipe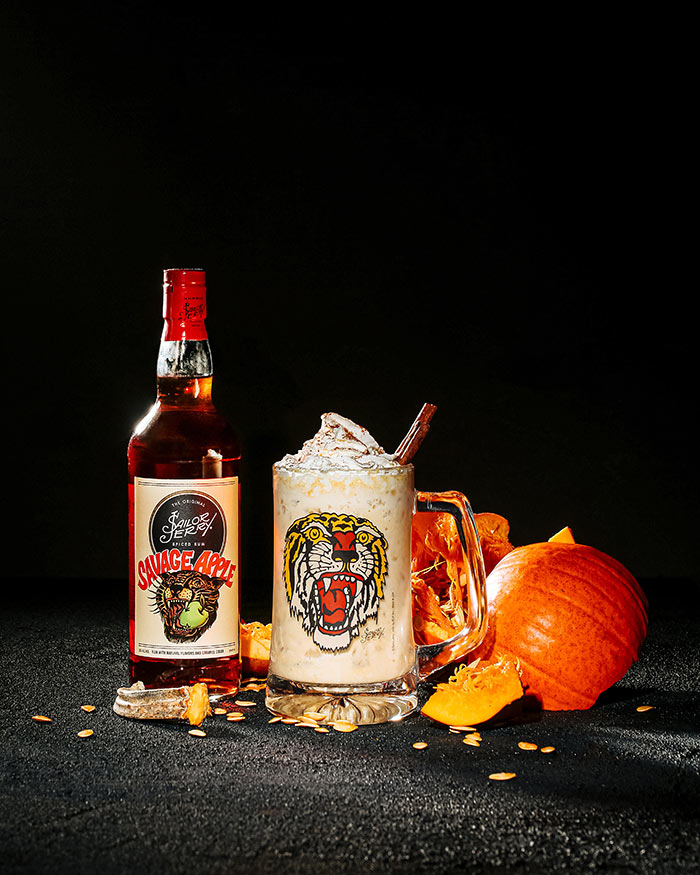 Sample our Sailor Jerry Savage Apple Rum Shake
The Sailor Jerry Savage Apple Shake is a delicious frozen spiced rum cocktail that gives a whole new meaning to "treat" this Halloween. Sweet, spicy and paired with the smooth taste of Sailor Jerry Savage Apple Rum and vanilla ice cream, this Halloween cocktail is so good - it's kind of scary.
CREATE YOUR OWN SAILOR JERRY SAVAGE APPLE RUM HALLOWEEN COCKTAIL:
How to Make A Sailor Jerry Savage Apple Rum Shake:
Combine ice cream, ice, pumpkin, half and half, Sailor Jerry Savage Apple Rum and pumpkin pie spice in a blender until smooth and creamy.
Pour into a martini glass and top with whipped cream and a sprinkle of cinnamon.
Enjoy your sweet frozen cocktail!
Don't fancy this creepy concoction? Why not try one of our other delightfully frightful Halloween Cocktails.