Pumpkin Pie Mai Tai
Rum Cocktail Recipe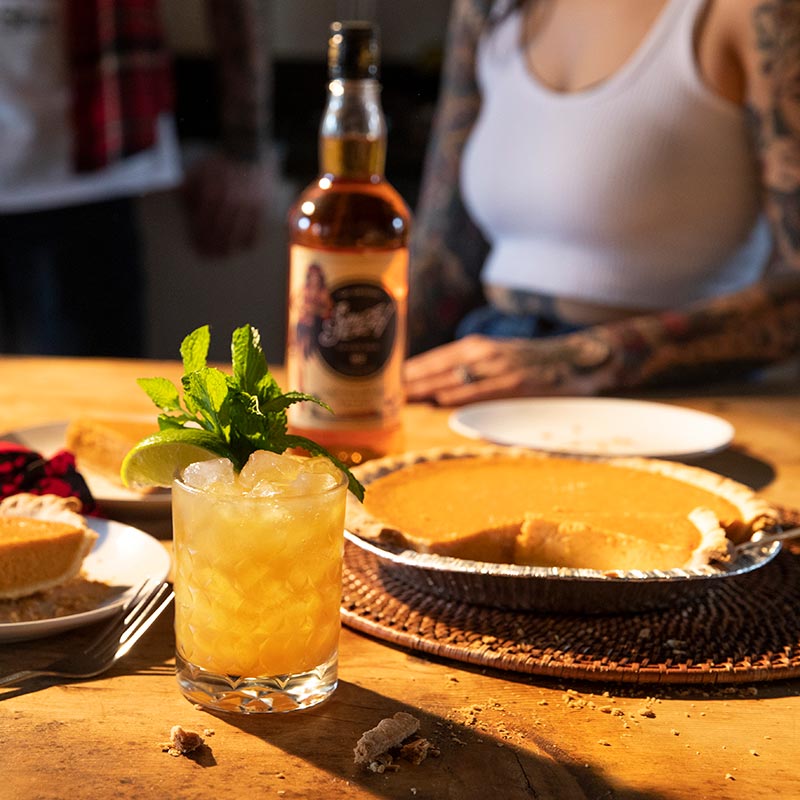 DARE TO TRY…OUR PUMPKIN PIE MAI TAI?
No matter how many Jack O'Lanterns you carve, ya just can't get enough pumpkin during the Halloween season — right? Lucky for you, Sailor Jerry Spiced Rum is here with a devilishly good spiced rum cocktail this Halloween - our signature Pumpkin Pie Mai Tai. This Halloween cocktail made with pumpkin butter, lime juice, and the bold taste of Sailor Jerry Spiced Rum is the ultimate Fall cocktail - one that'll satisfy your Autumn cravings and keep the ghosts and ghouls away 'til next year.
PREPARE YOUR OWN SAILOR JERRY SPICED RUM PUMPKIN PIE MAI TAI COCKTAIL…IF YOU DARE:
How to Make A Sailor Jerry Pumpkin Pie Mai Tai:
Combine ingredients in a shaker with ice and shake hard so the pumpkin butter mixes with the other liquids well.
Stir gently on medium-low heat for 30 minutes.
Enjoy your tasty Halloween cocktail!
Don't fancy this creepy concoction? Why not try one of our other delightfully frightful Halloween Cocktails.