The Norman Collins Cocktail
Rum Cocktail Recipe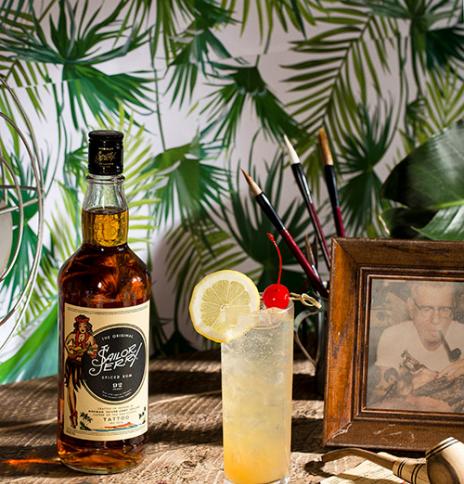 How To Make
In a tin, add Sailor Jerry spiced rum, lemon cordial and lemon juice with ice.
Shake and strain into a Collins glass filled with fresh ice.
Top with club soda.
Garnish with a skewered lemon wheel and maraschino cherry.
To make lemon cordial:
Add 1 quart lemon juice + 1 quart of white granulated sugar and 5 lemon peels in a container and let sit overnight. Remove peels and stir mixture and bottle. Adding an ounce of Sailor Jerry spiced rum to the cordial will help it keep for several weeks.