Spiked Apple Cider Rum Punch
Rum Cocktail Recipe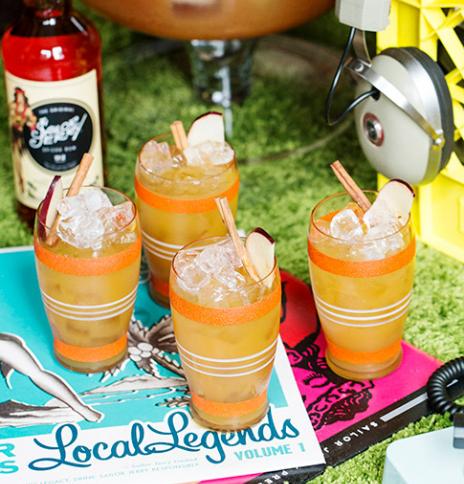 How To Make
In a large sauce pan, add all ingredients except for the Sailor Jerry.
Stir gently on med-low heat for 30 minutes.
Strain out spices then add Sailor Jerry.
Let cool to serve warm or refrigerate and add to punch bowl with block ice.
Garnish with orange and lemon wheels and cinnamon sticks.